Under Review: Hedda Gabler
Written by Henrik Ibsen a version by Andrew Upton
Director – Laurie Sansom
On Monday night I went along to the Royal and Derngate Theatre in Northampton to have a look at the final instalment of the Festival of Chaos trilogy. For those of you who are regular readers of our blogs you may have seen Wayne's thoughts on Blood Wedding which was part of the trilogy. Due to it being a Monday evening the audience numbers weren't great but this suited me as it made things all the more intimate.
The curtains opened to reveal the living room of newlyweds Hedda Gabler and Jurgen Tesman. The set was beautiful and what I would describe as a 'box set on an angle'. The square living room had two sides missing so it was opened up to the audience but one corner of the living room floor extended out onto the apron. The set also stretched far back into the stage to include a hallway and the entrance to another room. The costumes and props complimented the set well as they accurately reflected the time and were appropriately chosen. I couldn't help but feel jealous that I didn't own one the long coats worn by the male characters.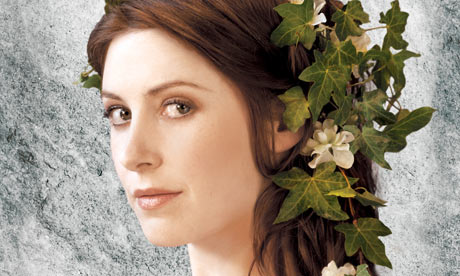 A play like this will inevitable be judged by its lead so required a strong performance from its eponymous character, Hedda Gabler (Emma Hamilton). From her entrance she commanded the role. There was an aristocratic self belief yet a nonchalant freeness about her movement. The character was really interesting to watch, a woman removed from her time and referred to by some as 'the female Hamlet'. In an excellent cast with some strong characters Dr Jurgen Tesman (Jack Hawkins) also stands out; his relationship with Hedda and Aunt Julle were particularly pleasing. It was also refreshing to see a play in which almost all of the characters were required to portray a range of emotions instead of being on the same level.
I would definitely recommend this play to anybody either thinking of going to see it or looking at performing it. Having worked with an Ibsen script before I know how enjoyable and interesting it is to research in order to build the world of the play. Although this isn't the type of play that I would go out of my way to see I found the plot particularly engaging with some admirable performances to go with it.
Follow the link for ticket information. http://www.royalandderngate.co.uk/en/Home/WhatsOn/HEDDAGABLER